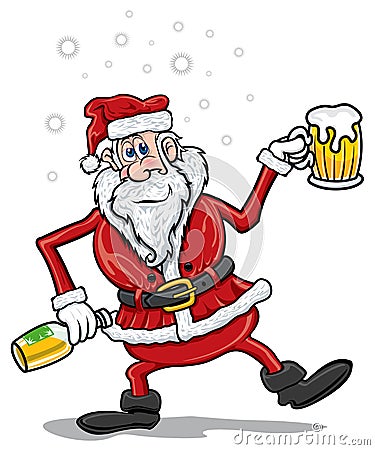 Ahh...the magic of Christmas! If your kids are still young enough to believe in Santa, the season is extra magical for them. Unless Drunk/Dirty/Dying Santa messes it all up for your child. Here are some, well, less than magical Santa encounters. No, this is not a collection of those dreadful, hilarious and memorable photos of screaming children being forced to pose for a pic with St. Nick. (Although the pics turned out great! Santa*---not so much.)
"The one [Santa] at Viva la Cupcake last week looked good but as soon as J. was done he [Santa] started talking about how he was going to head over to the bar for a drink and then asked some adult woman to sit on his lap..."
Or the Santa that causes a child to make a face, like maybe he smells bad

...
Or the Santa who tells Mom and Dad that he has just been diagnosed with Parkinson's...because the kids need to know that Santa's gonna die!
*We all know that there is only one
real
Santa. All the rest are his helpers, which is still an important job. However, maybe some of them should be fired...